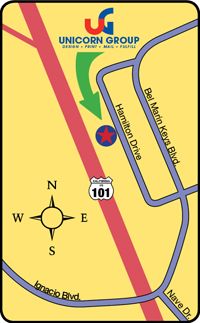 This site includes all of the tools necessary for you to work with us from your office or home, but if you prefer to visit us in person, we'd love to see you - ESPECIALLY AT OUR NEW OFFICE IN NOVATO!
Mon - Fri, 8:30 AM to 5 PM
83 Hamilton Drive, Suite 100
Novato, CA 94949
Alternatively, you can contact us via the form below. We want to hear from you. Please submit any questions, suggestions, or general feedback in the space below. Don't forget your name and e-mail address.